Traditions meet festivities
Season of Splendours
Look forward to nothing less than a vibrant & exquisite experience through delicious Christmas staples, signature Peranakan dishes and our Chilli Manis hospitality.​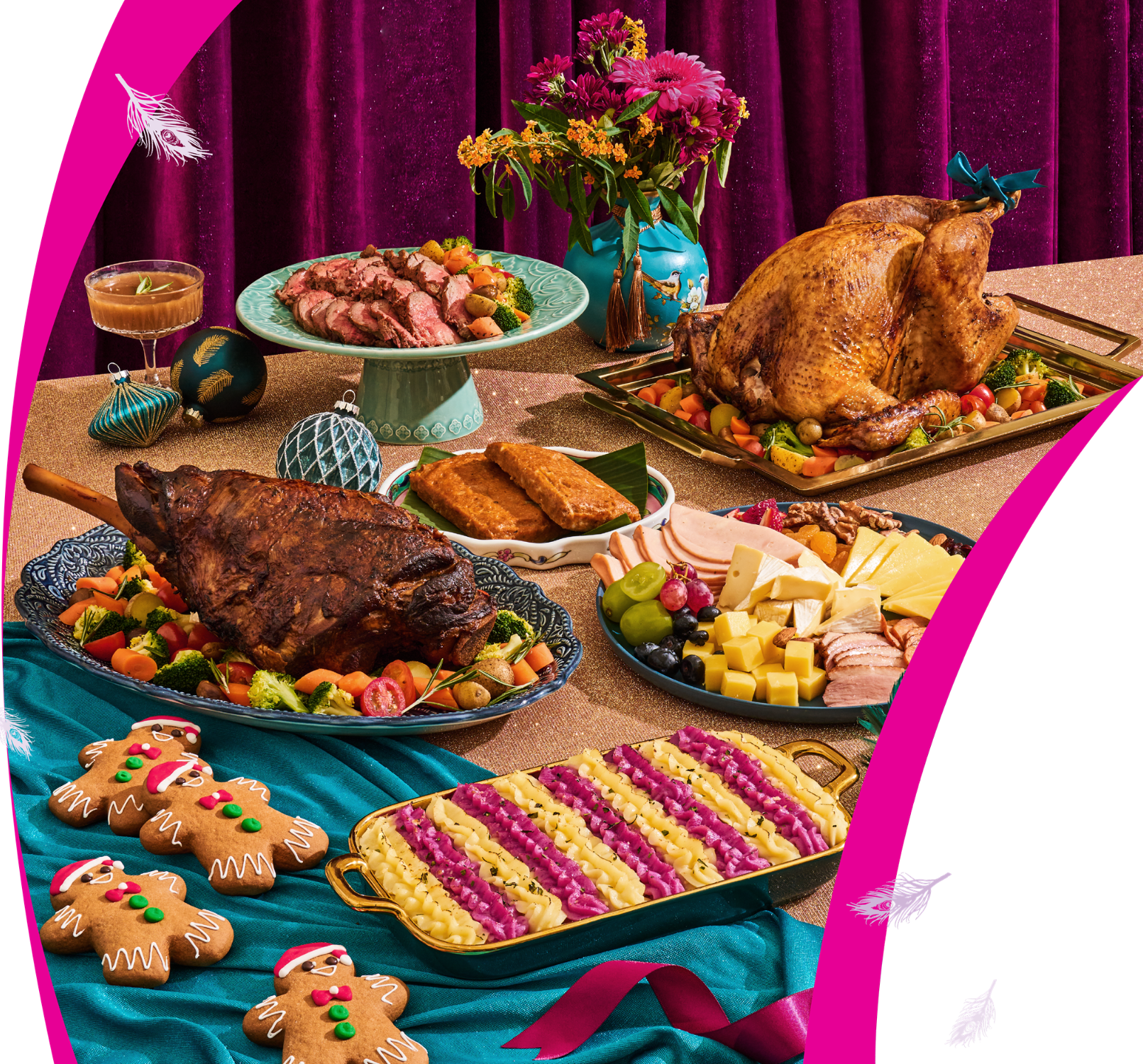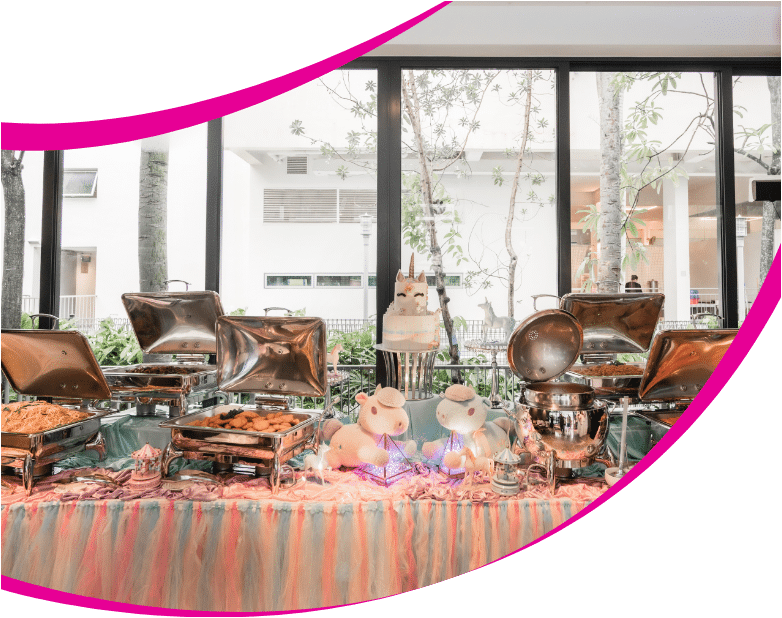 Elevate your celebrations with a repertoire of Modern Heritage Flavours
FLAVORFUL PERANAKAN MEDLEY
Suitable for all types of celebrations: From Intimate Family Gatherings to Wedding Receptions.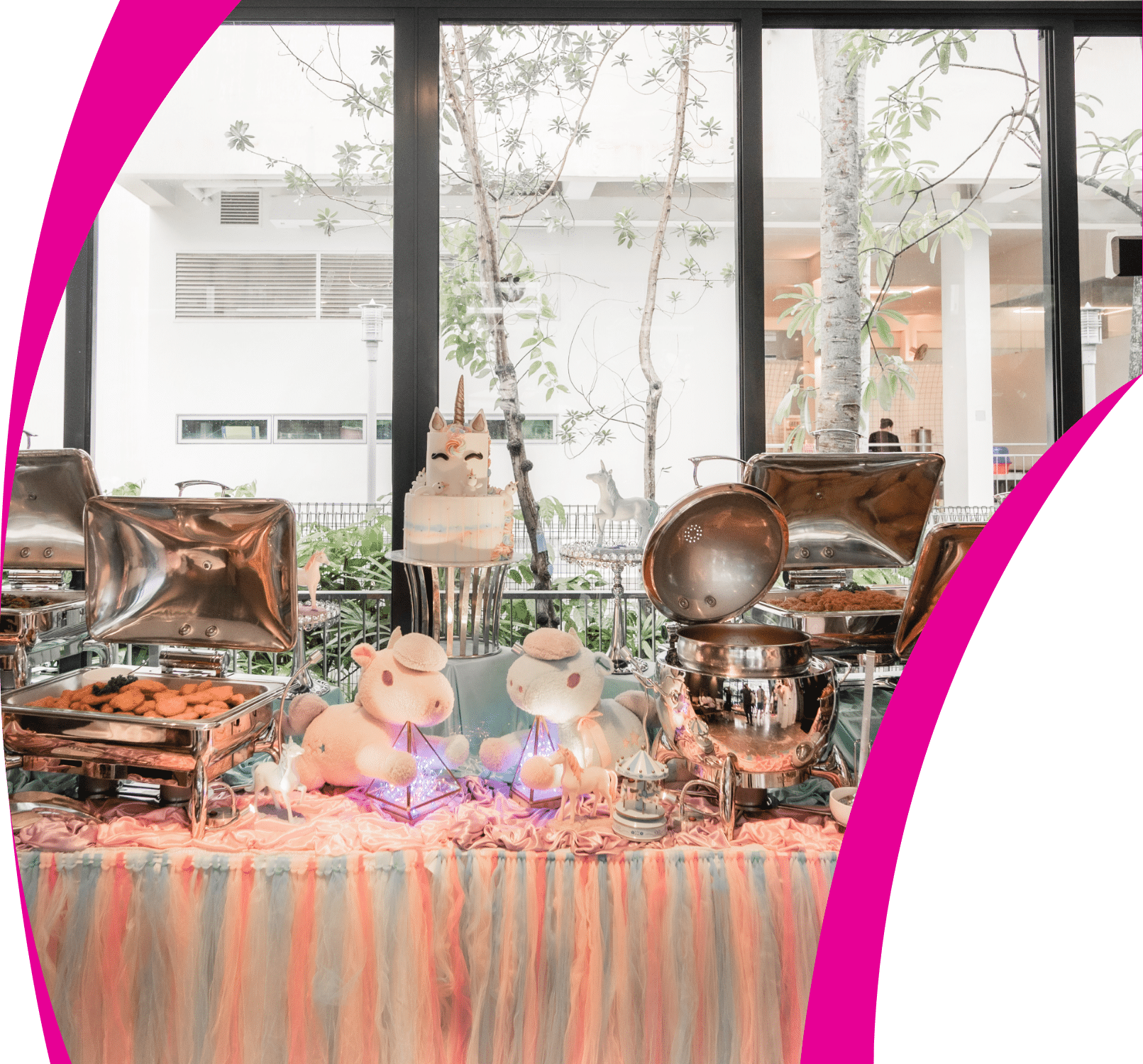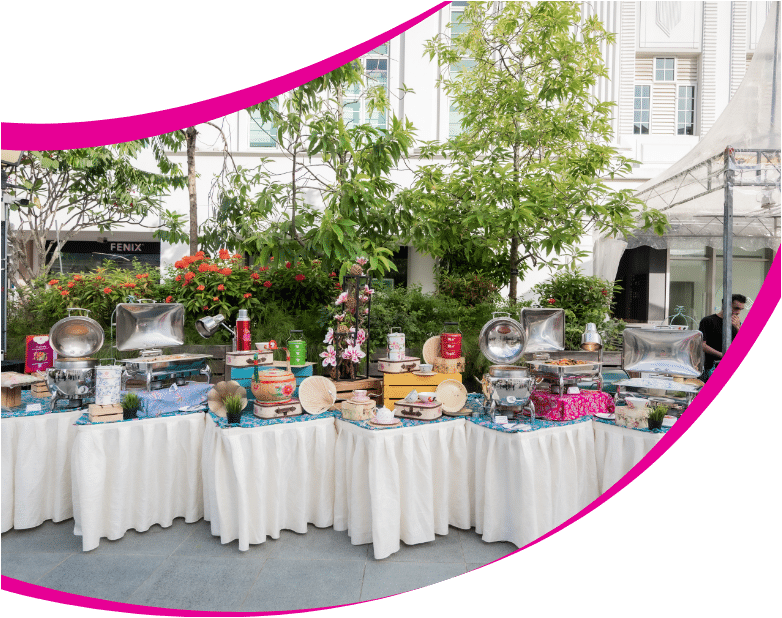 Corporate Catering made easy
MODERN HERITAGE CORPORATE CELEBRATIONS
From corporate functions, school receptions to client appreciation events, we will work closely with you to create an unforgettable catering experience.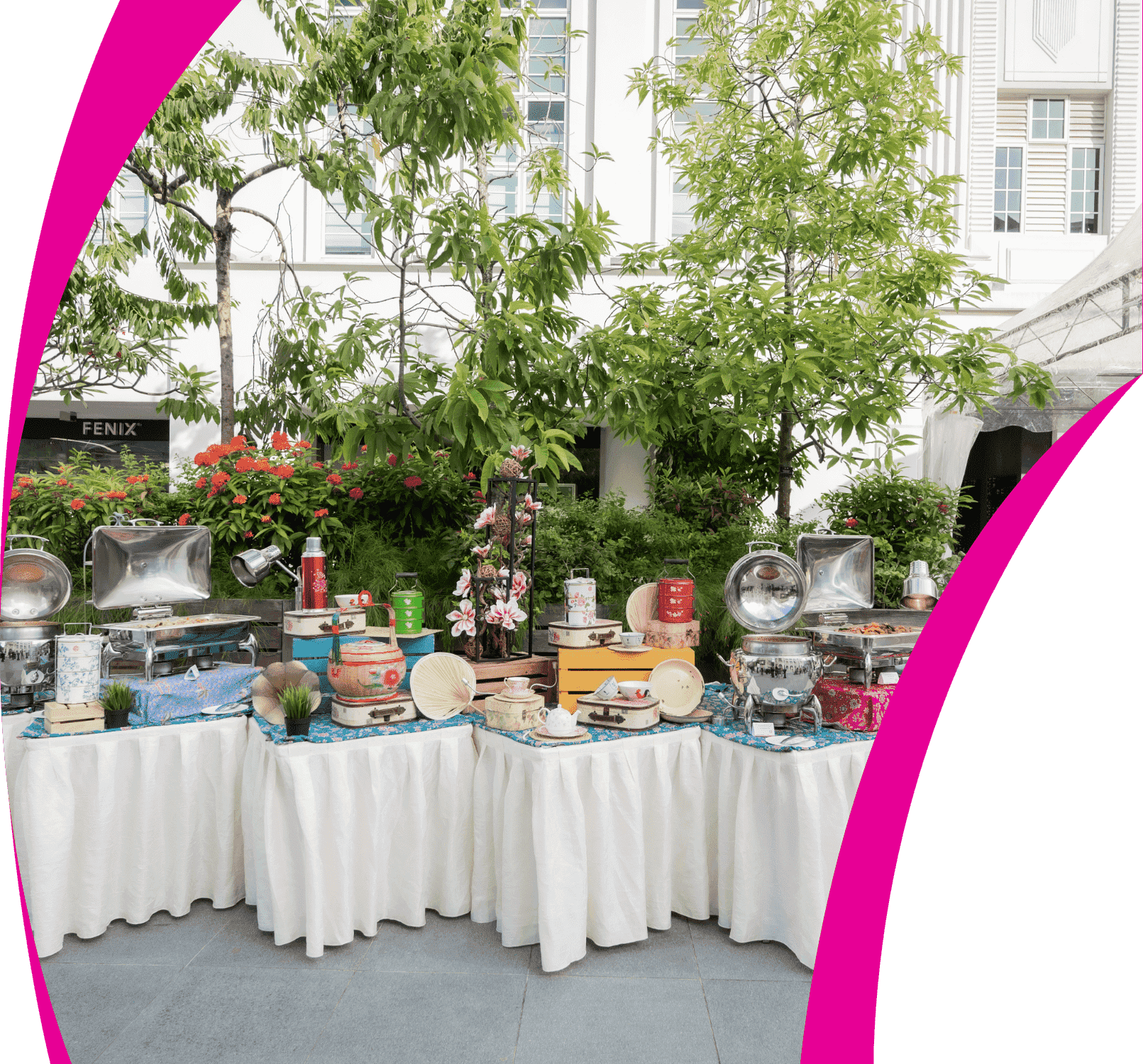 Helmed by Madam Serene Hoh who is a veteran of the food service industry, she has more than 36 years of operational experience managing restaurant and catering business. She served authentic Peranakan dishes prepared with a delightful usage of herbs, spices and aromas to enhance its flavours – turning simple meals into an unforgettable gastronomic affair.
SAVOUR NOTHING LESS THAN A DELECTABLE ARRAY OF PERANAKAN FARE
THE FRUITS OF OUR GENUINE PASSION FOR FOOD.
Chilli Manis, which means "Sweet Chilli" in Berhasa Indonesian, seeks to showcase the best of Peranakan cuisine's dishes that have amalgamated signature flavors across Chinese, Malay and Indonesian fares. We take the finest Asian recipes and make them our own, giving you nothing less than premium quality catering services in Singapore.
SOCIAL CELEBRATIONS
CELEBRATE LIFE WITH PERANAKAN FLAVOURS
CORPORATE CELEBRATIONS
CORPORATE CATERING MADE EASY
Perfect for intimate gatherings, weddings and birthday celebrations, our halal Peranakan buffet catering menus with premium thematic setup services can help elevate your event, create lasting memories, and provide your guests with an exceptional Peranakan Buffet Catering experience.
Elevate your corporate functions, school receptions and client appreciation events with our comprehensive and high-quality Halal Corporate Buffet Catering Packages crafted by Executive Chef Mdm Serene Hoh.
Well-loved by foodies who enjoy the unique blend of flavors and spices that characterizes Peranakan cuisine. Impress and delight your guests with our signature dishes today!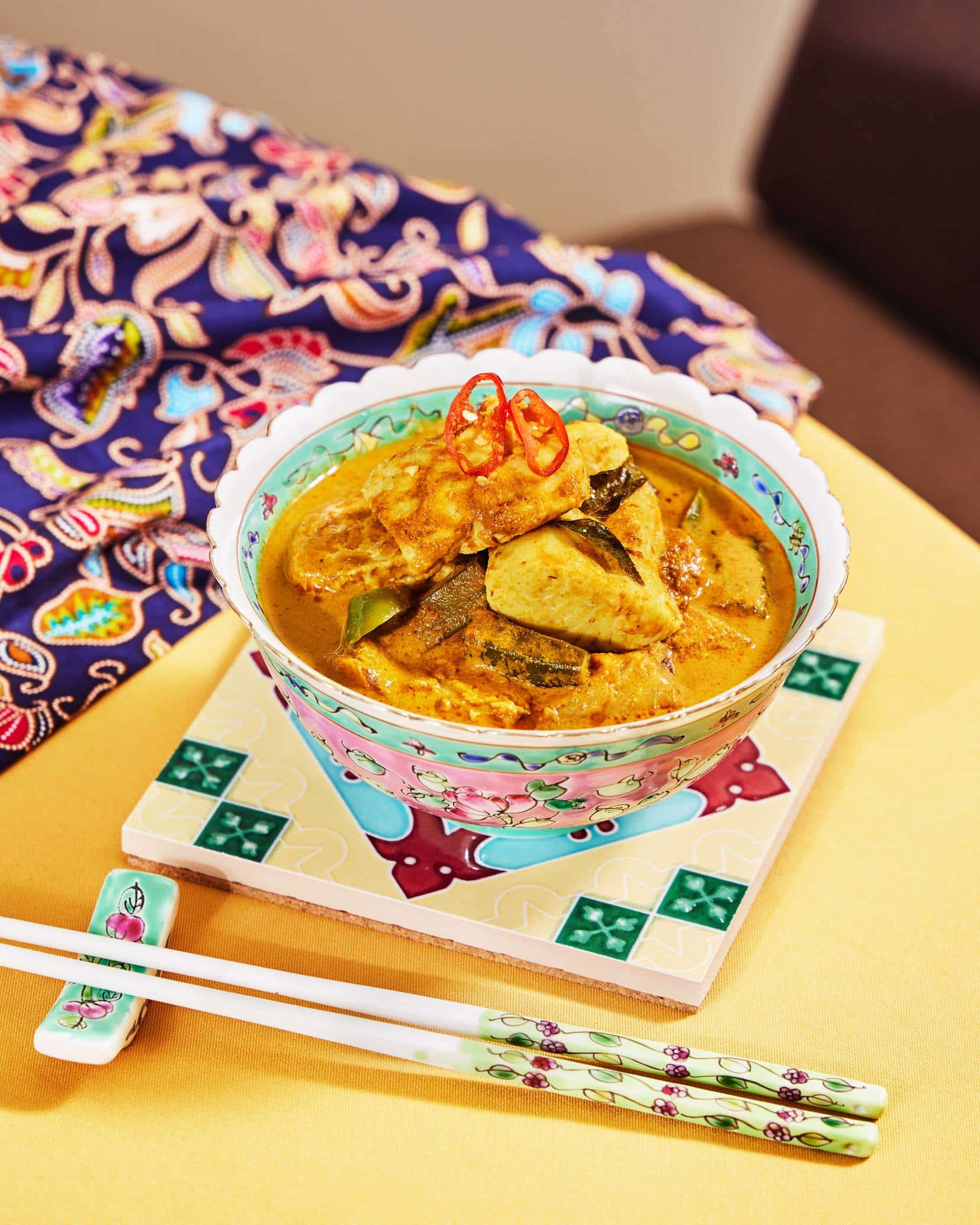 Peranakan Assam Fish
The perfect mix of sweet, sour, tangy and spicy, our Peranakan Assam Fish is full of brinjal, lady fingers, curry leaves and chilli — perfect as the centrepiece to your reunion feast.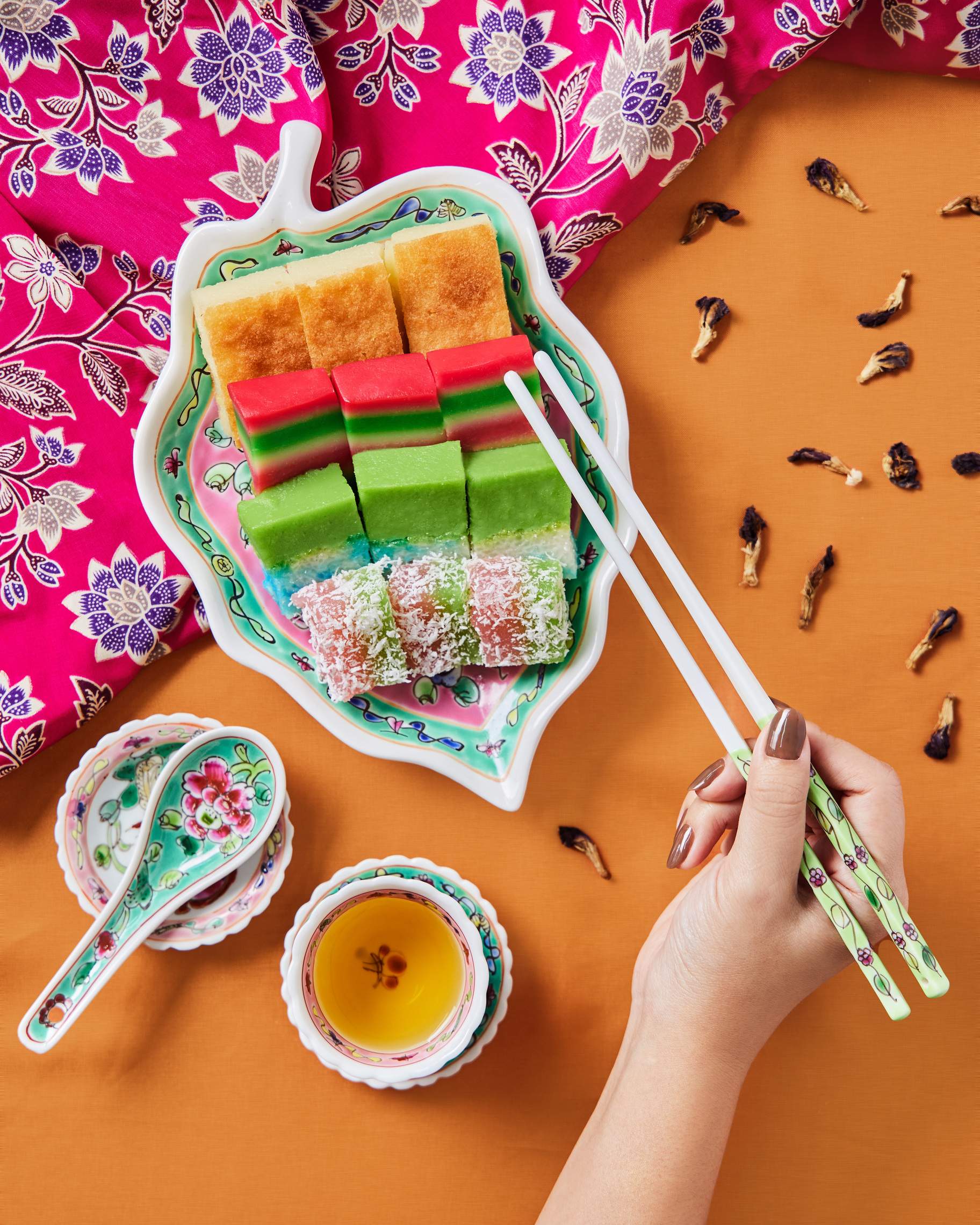 Nonya Kueh
Feast your eyes upon the myriad of Peranakan colours and flavours in one rainbow spread! From the iconic Nonya Kueh Lapis and sweet-and-savoury Ondeh-ondeh to the lemak (rich and coconutty) Kueh Salat and wangi (fragrant) Ang Ku Kueh, there's something for everyone in this gorgeous platter.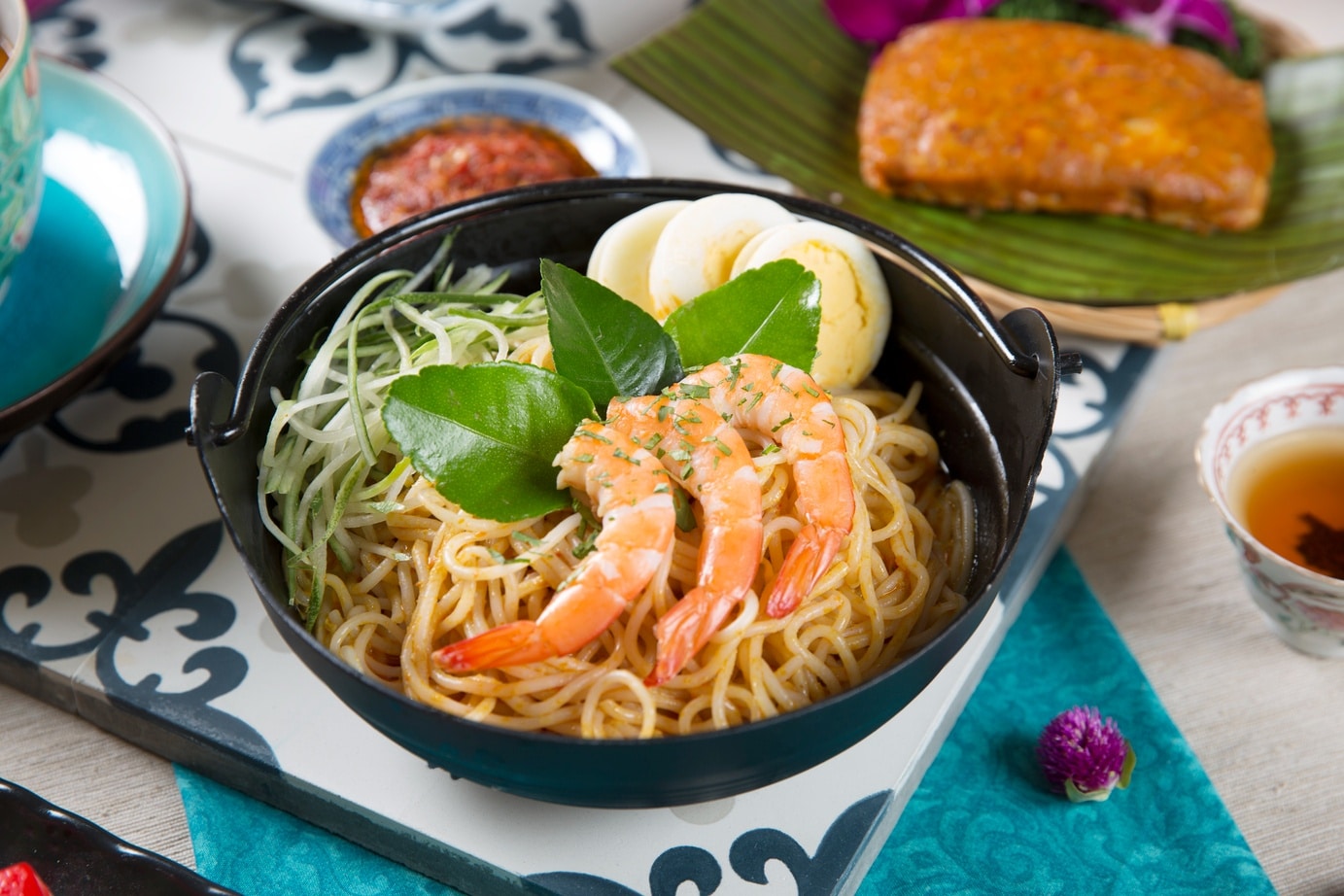 Kampong Dry Laksa
Our Kampong Dry Laksa is one of Chilli Manis' signature dishes for the spice-lovers out there. With an aromatic rempah as the base and classic toppings like fresh udang (prawn) and telur (egg), this dish is spicy and savoury all at once.
Ayam Buah Keluak
A mainstay in Peranakan cuisine, the impeccable combination of the Buah Keluak and Spicy Tamarind Gravy is what makes this dish savoury, moreish, and absolutely divine.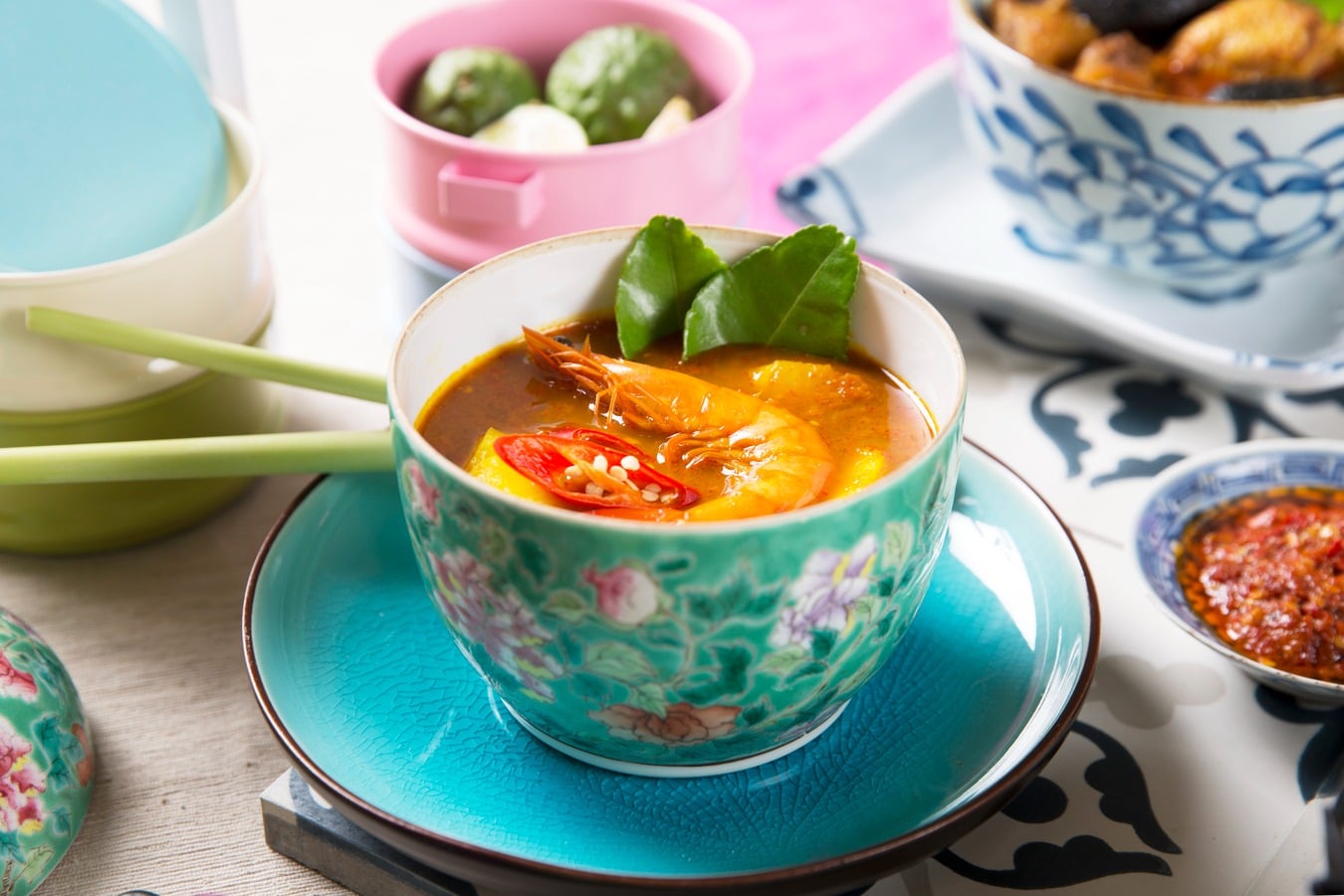 Udang Masak Nenas
This light curry features a delightful sweetness from succulent prawns (shell left on for added depth of flavour!) and fresh pineapples that pairs beautifully with the fragrance and spice of chilli and added aromatics.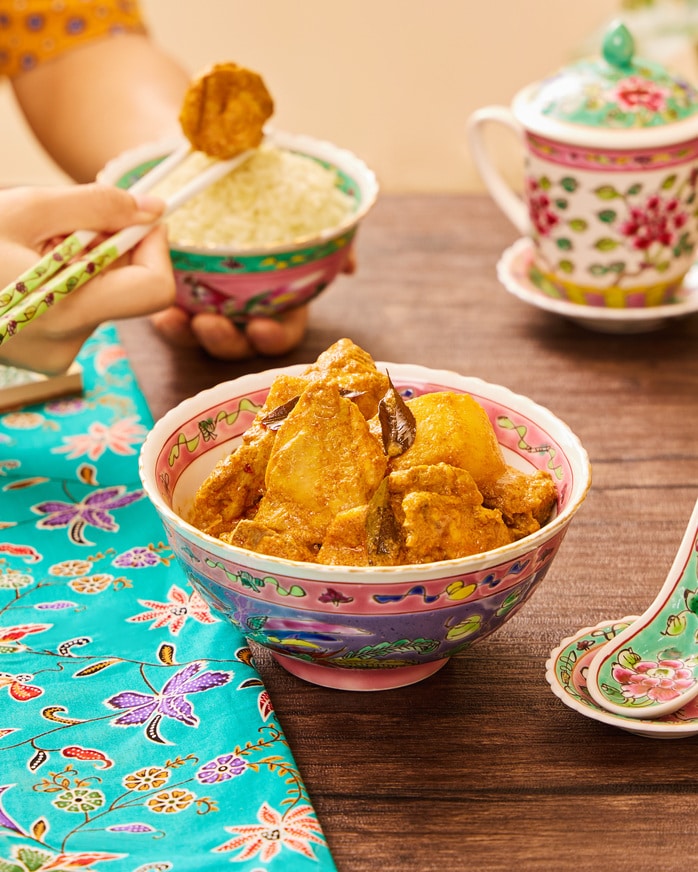 Nonya Curry Chicken
Wonder what distinguishes Nonya Curry Chicken from its regular counterpart? Richer and thicker, the Nonya version has a distinctive Southeast Asian flavour, made aromatic from the addition of local spices and herbs like galangal, candlenuts and lemongrass.
COMPLIMENTARY CORPORATE FOOD TASTING
HAVE A CORPORATE EVENT COMING UP? LET US HELP YOU TODAY.
We are offering a Complimentary Corporate Food Tasting to ensure our food quality complements your event theme and your guest's taste.
*Terms and conditions apply.
LOVING THE AESTHETICS OF PERANAKAN FOOD.