Why Halal Bento Catering Is Still A Good Idea For Workplaces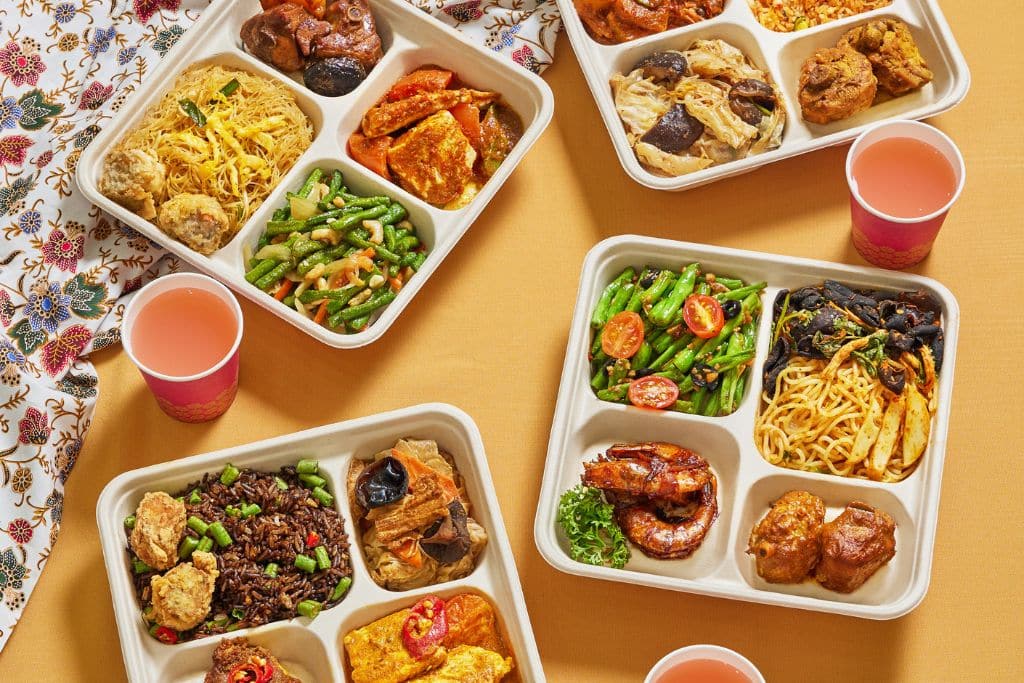 In the bustling realm of corporate Singapore, catering decisions play a pivotal role in enhancing the everyday work experience. Be it for on-off team lunches or week-long seminars, choosing the right catering can make a big difference to the energy and atmosphere of everyone gathered.
With varied preferences, dietary requirements, and the evolving dynamics of the workplace, halal bento box catering has risen as a prominent and compelling choice. But why is it so sought after? Let's delve into the many advantages that halal bento catering has over its buffet-style counterpart, especially for corporate events.
1. Hygiene and safety are top priorities.
One of the foremost concerns, especially in the present times, is ensuring a safe and hygienic dining experience for all. Halal bento catering offers individually packed meals that minimise the risk of cross-contamination. Unlike buffet lines, where multiple hands may touch utensils and surfaces, bento boxes are sealed, ensuring each meal remains uncontaminated until it reaches the diner. This can be especially important if you have immunocompromised, pregnant, or elderly individuals on your team; a little extra forethought can go a long way to showing you have their needs in mind.
2. Varying dietary needs can be catered to.
Respecting individual dietary needs is no longer just a kind gesture; it's an essential aspect of corporate hospitality. As a MUIS halal-certified caterer in Singapore, Chilli Manis' bento sets allow you to meet the dietary needs of Muslim colleagues and guests. You can even order specific bento sets for vegetarian or vegan individuals or individuals with dietary allergies, as the clarity in ingredients and separate packaging ensures everyone can dine with peace of mind.
3. Precise portion control can be achieved.
Food wastage is a big concern when it comes to corporate events and can impact your company's reputation with stakeholders or the public. With buffet setups, catering the right amount of food can be a challenge. On the other hand, halal bento sets ensure that every attendee gets a filling meal, accurately portioned, which reduces food waste significantly.
4. Aesthetic appeal and presentation are ensured.
First impressions matter, especially in a corporate setting. Bento set catering offers beautifully presented meals, where every item has its place. The visual appeal of these boxes often enhances the dining experience, making the meal feel more special, personalised, and professional.
5. Distribution and handling are made easy.
Moving large buffet setups or elaborate catering spreads can be cumbersome and time-consuming and may even eat into your corporate event's prep time and manpower allocation. Bento sets, conversely, are compact, easy to distribute, and require minimal setup. This means less disruption in the workplace, especially when events or meetings run on tight schedules.
6. Ample customisable options are available.
Halal bento catering isn't a one-size-fits-all. Many caterers, including our team at Chilli Manis, provide an array of dishes to choose from. Companies can curate meals based on the preferences of their staff or guests, making each meal a unique experience.
As workplaces continue to evolve, it's paramount to adapt and make choices that reflect respect, understanding, and efficiency. Beyond the standard seminar package catering in Singapore and halal tea reception catering in Singapore, opting for halal bento set catering in Singapore ensures you're ticking all these boxes, quite literally.
As a provider of halal food catering services in Singapore, Chilli Manis looks forward to working closely with you to tailor bento sets to suit your event's needs and requirements. Explore even more catering options and ideas online, including why a halal mini buffet is perfect for birthday parties and knowing the difference between high tea and afternoon tea for your reception. Find out more in our FAQs, or reach out to us to learn more about our products and services.